District Wide Broadcast Message
WELCOME TO OAK CREST MIDDLE SCHOOL!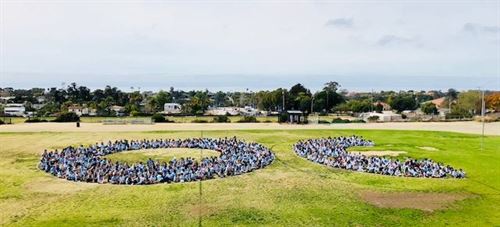 Second-Semester starts on Wednesday, January 29, 2020
To ensure your student attends the correct classes on the first day of the second semester, please have them view their schedule in Aeries on the evening of Tuesday, January 28th. To view, login to your Aeries Parent Portal account (not the Aeries app), go to "Student Info Tab," click on "Classes," and be sure to uncheck "View Current Term Only" box. Students should attend the classes marked with a "Y" for year-long and "S" for spring. Students who are not able to access their schedule can come to the Administration building before school on Wednesday, January 29th, to get a printed copy.


Visit Counseling Announcements for information on first semester grades.
_____________________________________________________________
Witham Access Road
Access to campus via Witham Road continues to be open as an entry point
to our campus.The gate will be opened, with supervision, in the mornings
from 7:45 am-8:10 am and in the afternoons from 2:40 pm-2:55 pm.
Please remember that Witham is a residential neighborhood.
Safe and appropriate driving practices and positive student behavior is expected.
California Assembly Bill 2022
Requires school to notify pupils and parents or guardians of pupils on how to initiate access to available pupil mental health services on campus or in the community.
Please visit the OCMS website,
Counseling Page
to view resources for both students and parents related to mental health services at OCMS. The district,
SDUHSD Student Support & Wellness
also has a page with additional resources. In addition, the district has created a
Community-Based Resource Guide
with local services and many families will begin with their health insurance for mental health needs and referrals.


San Dieguito Water District
What's New
____________________________________
Release of NEW Aeries Mobile App:
Aeries has released a new mobile app for parents and students to access grades, class summaries, attendance, contacts, demographics and other information in a concise, mobile-friendly format.
Please visit the below link for more information: